Announcement: Support From The Creative Fund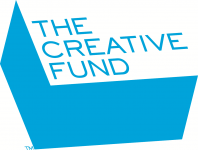 We are proud to announce that The Creative Fund has chosen to underwrite the venue expenses for Deus Ex Machina as part of their Q Rental Subsidy Grant.
We are proud to be a sponsored project of the Creative Fund, whose worthy work is a crucial piece of helping Austin's performing art community present to audiences.
From the Creative Fund:
This production has been generously funded by The Creative Fund's Q Rental Subsidy Grant program. The Creative Fund is a funding mechanism that provides much needed support to local performing artists enabling them to further their creative endeavors.